careers – keen to meet talented professionals
We currently have no vacant positions available. However, we are always keen to meet talented professionals who would like to join our team of independent collaborators. If you wish to be considered for any future positions, please send your CV and covering letter to : info@value4risk.com.
Shared knowledge community
The team of Value4Risk consists of independent consultants forming together a knowledge community that is driven and passionate about emerging risks. This group of independent consultants originates from Rome, Brussels, Paris, Sydney, Dallas, Seattle, and New York, and together operates like one body when it comes to delivering quality research, training, and/ or consulting to clients. In essence, clients will benefit from the collective knowledge and connections, network with other smart professionals, and get faster insights from this consultant network. We are keen to meet talented professionals.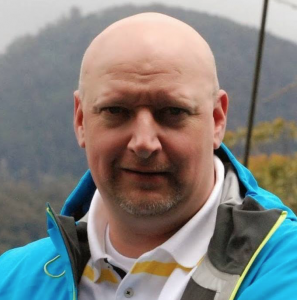 Pascal vander straeten
Chief Executive Officer
Pascal vander Straeten founded Value4Risk in 2012 in Australia, and then in 2015 in Texas. Prior to that, he worked for 25 years as a senior risk management executive in the financial services industry.
People who know him best say that he is a risk taker with a strong passion for financial risk, tail events, and geopolitics. During his global career, Pascal advanced through a number of risk-management assignments, having covered institutional banking, corporate banking, project finance, public finance, commercial real estate, structured finance, and emerging markets with successful missions in the United States, the United Kingdom, Germany, Italy, Spain, France, Luxembourg, and Belgium. In 2012, together with his family, he moved to Australia, where he established his own company — Value4Risk — and secured talks and speaking engagements on tail risk management in an academic and professional setting with exposure to business entrepreneurs. Today, he is also present in the United States, pursuing the same activities. He holds an executive MBA from the University of Washington, a postgraduate in international relations from the Université Catholique de Louvain, and a master in applied economics from the University of Antwerpen. He has now enrolled in a PhD program (Managerial Economics) with the University of Leicester (UK) where he will conduct a research and eventually write a dissertation thesis about Tail Risk Management.
Mr. vander Straeten also spends his time volunteering with organizations providing mentoring to a number of business owners as well as with charity organizations aimed at helping the less fortunates ones in our communities. He is keen to meet talented professionals.
Our Independent collaborators
Ever since Value4Risk was founded in 2012, it was decided that the firm should operate as a sharing/ collaborative organization. Over all these years, we couldn't have done half of what we were doing here at Value4Risk if it wasn't for our awesome independent collaborators. Amongst these independent consultants, there are mentors, instructors, business analysts, and many other expert individuals who together will help our clients. Rest assured that unlike your average staffing service, anyone we are willing to recommend for your service is someone we've already screened and tried out ourselves. We are keen to meet talented professionals.